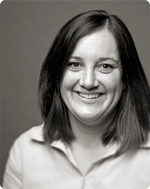 What I enjoy most about teaching at Brookview: I have been a part of Brookview School for many years. I feel lucky to be a part of this great school and to be able to guide children through their adventure of primary. It is a priveledge to witness such exploration, independence, and learning.
What I value most about a Montessori education:
Interests: I love camping with my husband and three children during the summer. My friends and I also love getting together to spend time scrapbooking. I have also always enjoyed photography.
Years at Brookview:
Education/Montessori Credentials:

Infant-Toddler Montessori Certification, Meca-Seton
Currently pursuing Montessori Primary Certification, Midwest Montessori Teacher Training Center
Contact Me: primary3@brookviewschool.org