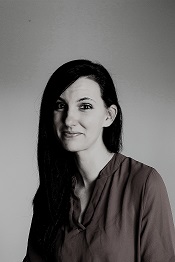 What I enjoy most about teaching at Brookview: Each day is an opportunity to witness students tackling challenges, making connections, and strengthening their understanding of concepts. I love to see the growth and development that occurs over the three years students spend in Upper Elementary.
What I value most about a Montessori education:
Interests: My hobbies include reading, sewing, kayaking, bicycle riding, and spending time with my family at the beautiful beaches of Southwest Michigan.
Years at Brookview:
Education/Montessori Credentials:
American Montessori Society Infant/Toddler Teacher Certification Seton Montessori Institute Clarendon Hills, IL

American Montessori Society Elementary 1&2 Teacher Certification MMTTC Evanston, IL

Family Studies/ Child Development Bachelor's Degree, Western Michigan University
Contact Me: mbischoff@brookviewschool.org